Latest Hitchhiker Videos (Page 4)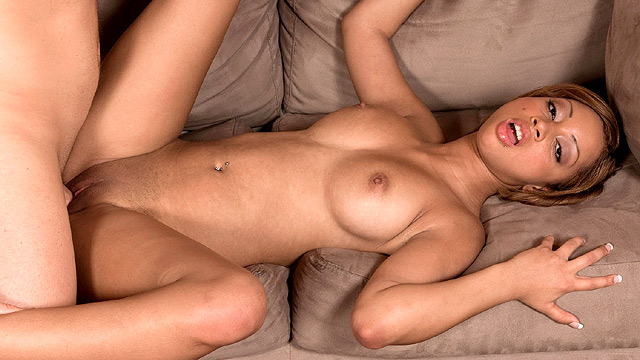 "I walked in on my boyfriend cheating on me! I was so upset that I ran out into the street and this guy almost hit me with his car. I was so pissed I didn't even care. But this guy talked to me and got me to calm down. I saw that he was a pretty nice guy; nothing like my boyfriend. We went back to his place and to make me feel better he gave me some kisses...on my pussy. I wasn't even thinking about my cheating boyfriend after that! All I cared about was getting this guy's dick inside of me. I spit all over it and sucked it as hard as I could. And well, you can probably guess what happened next!"
More Teens »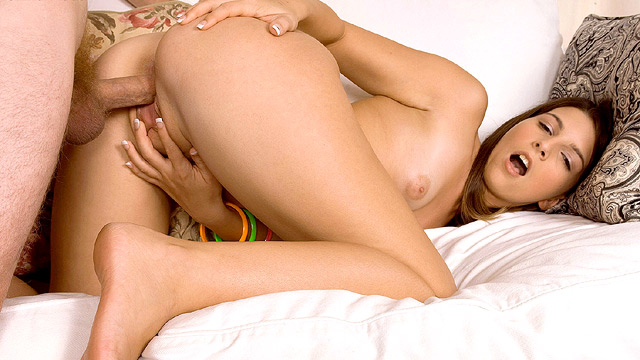 "When I call my man to come pick me up he knows better than to leave me waiting. That's because he knows I want to suck his dick and fuck. And he'd have to be gay to say no to that. He knows that whenever he picks me up while I'm skipping there's only one thing I want to do. It's pretty hot because he's on his lunch break, too. Not many guys get to get their dick wet on their hour-long lunch break, especially with a hot, 18-year-old girl like me."
More Teens »
Luccia isn't shy when it comes to getting what she wants. If she needs a ride, she won't hesitate to flag down the first car that passes her and ask for one. If she wants dick, she's going to grab your tool and rub it till it's nice and hard for her pussy. Here, Luccia was in need of both a lift and a dick. She sticks out her ass to get the ride and sticks out her little tits to let this guy know that she wants to fuck. Impressed by her forwardness, he gives Luccia a present by licking her pussy. She returns the favor in a horny 69, and then spreads her legs for his meat. Once again, Luccia gets what Luccia wants.
More Teens »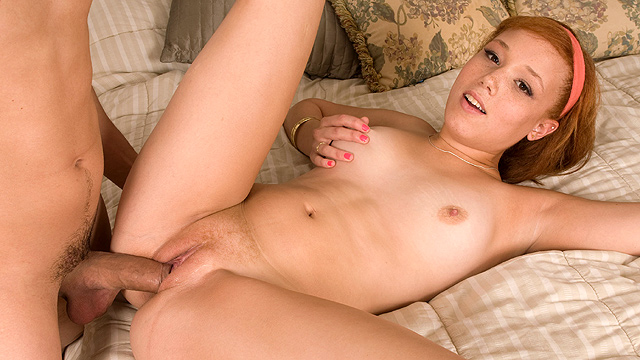 "I was on my way to go study when I met this guy in the elevator. He noticed my books and asked me if I could help him study. I told him I could teach him a thing or two. So we go back to his place, right. I was thinking, 'fuck the books, I wanna suck his dick!' I mean, did this guy really want to study? I didn't want to be too forward but it looked like I was going to have to make a move. Good thing I wasn't wearing any panties! I sat with my legs open so he could get a good look at my bare pussy. Everything just fell into place after that. He started sucking my tits and stroking my pussy, and I sucked his cock. It was so big I didn't know if it would fit in my cunt. But it did, and it felt really good."
More Teens »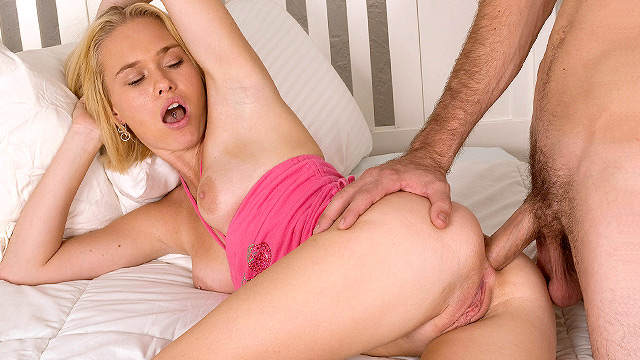 "I always kind of knew that I would love anal. I was never afraid to try new things, and one day I just stuck my finger in my butt. Just as I suspected, it was great. It would get to the point where I wouldn't even bother to touch my pussy when I played with myself. I'd just go straight for my ass. Don't get me wrong, I love to be fucked in my pussy. And I don't do anal with every guy. But if the moment is right and I'm just that turned on, there's nothing like getting fucked in the ass."
More Teens »