Latest Hitchhiker Videos (Page 5)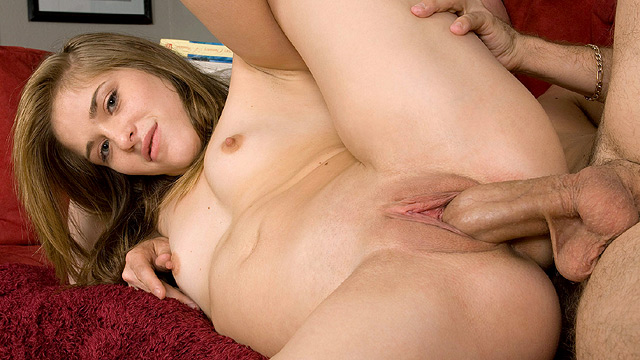 Why is Ginger playing hooky? "Because they don't let you fuck in school," she says. That's a good reason. Ginger doesn't need an education, anyway. She's already learned everything she needs to know, like how to suck dick and ride it. "Would you rather be sitting in a boring classroom or getting fucked? The answer is easy. You never use any of the stuff you learn in school in the real world. But I use everything I've got when I suck dick and fuck." Yes, she does. Watch Ginger get her face fucked and then spread her legs in a split to get as deep a pounding as possible.
More Teens »
"To be honest, sex wasn't on my mind. I just wanted to get out of school. It's so lame there. When the security guy pulled up and asked me for my ID, I knew I'd probably get in trouble. I didn't even care about that, but I really didn't want to go back to school. And he was starting to look kind of good to me. When I got in his car I just couldn't keep my hands off his cock. Good thing no one was home. It took some convincing, but once his cock was in my mouth he didn't seem to care too much about getting in trouble. I knew there was a good reason I skipped school today."
More Teens »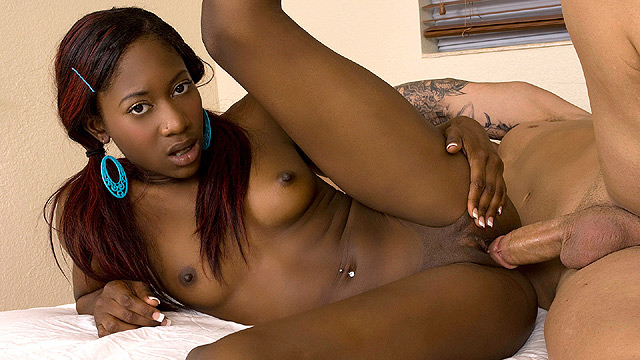 Just when this guy lost hope of getting any action, Giselle appeared to answer his prayers. He thinks that she's buying into his shtick to get her in the sack, but the reality is that Giselle wants cock just as bad as he wants pussy. She takes the initiative and goes right for his cock, grabbing it like she just doesn't give a fuck. When she unzips his pants his wang pops out and she bobs and weaves and slobbers all over it. She gets pounded hard in every position and makes sure to take blow job breaks in between all the fucking.
More Teens »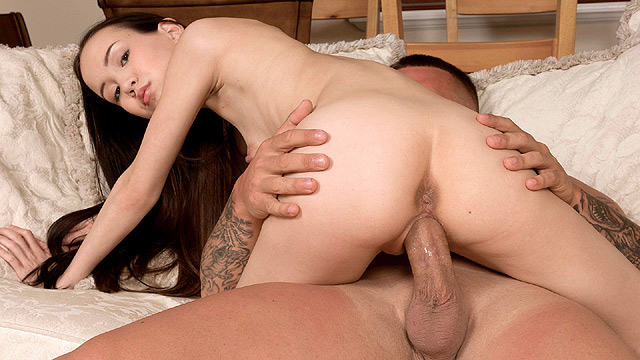 Amai's car broke down so this poor girl is stuck on the side of the road, waiting for someone to rescue her. Luckily for her, some good samaritans stop by and offer her a ride home. Of course Amai offers to repay them for their kindness and what makes more sense than a ride for a ride, right? Amai offers up her tight snatch and flat titties because she is so thankful. And to think, all these guys thought that they were gonna get was a cold glass of lemonade. But boy were they happy when they got a hot teen pussy, instead.
More Teens »
Another classic case of boyfriend cheats on girl and girl fucks for revenge. After hearing the bad news, Madison gets picked up on the side of the road by a guy who takes her back to his place. She takes a few moments for herself in a bedroom and shows us her tight body and tiny, perky tits. Guess she's not too upset about the break up with her boyfriend, because within moments she's stroking her shaved pussy and kneading those little tits. The dude hears her moans and comes in to help her out. He starts off with a finger in her pussy and then splits her slit with his schlong. Madison loves it as she bounces up and down on his dick like it's a pogostick. She's moaning again, but this time because there's a cock drilling her pussy. What cheating boyfriend?
More Teens »