Popular Hitchhiker Videos (Page 5)
"Nobody fucking tells me that I'm a lousy lay! I can't believe that shit. I'm confident and everything, but after my boyfriend of five years told me that, I was a little unsure of myself. I thought, 'Shit, could I have just gotten so comfortable in this relationship that I stopped trying?' I had to know, so I fucked the first guy I met! I put my nice C-cups in his face and sucked his dick the best I could. I made sure to get lots of spit on it and suck really hard and moan so he knew how much I liked it. When I got on top to fuck him, I did all the work. Some girls are just lazy and kind of sit there while the guy drills away, but I made sure to work my hips so all he had to do was lay there and enjoy the show. A lousy lay my ass!"
More Teens »
"To be honest, sex wasn't on my mind. I just wanted to get out of school. It's so lame there. When the security guy pulled up and asked me for my ID, I knew I'd probably get in trouble. I didn't even care about that, but I really didn't want to go back to school. And he was starting to look kind of good to me. When I got in his car I just couldn't keep my hands off his cock. Good thing no one was home. It took some convincing, but once his cock was in my mouth he didn't seem to care too much about getting in trouble. I knew there was a good reason I skipped school today."
More Teens »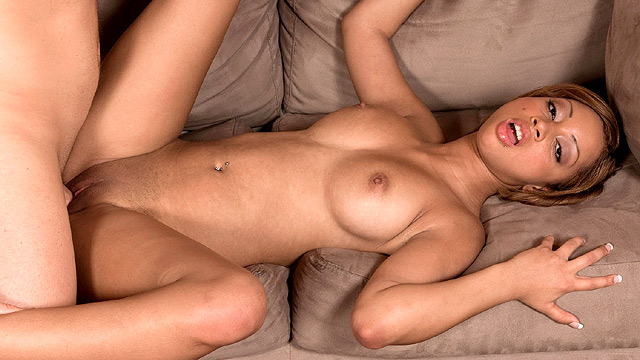 "I walked in on my boyfriend cheating on me! I was so upset that I ran out into the street and this guy almost hit me with his car. I was so pissed I didn't even care. But this guy talked to me and got me to calm down. I saw that he was a pretty nice guy; nothing like my boyfriend. We went back to his place and to make me feel better he gave me some kisses...on my pussy. I wasn't even thinking about my cheating boyfriend after that! All I cared about was getting this guy's dick inside of me. I spit all over it and sucked it as hard as I could. And well, you can probably guess what happened next!"
More Teens »
For Ella, the best revenge she could have on her cheating boyfriend is screwing another guy with a bigger cock. This pissed teen finds a guy in no time and takes him back to her place to fuck her anger away. She starts off by slowly working his rod down her throat till it's tickling her tonsils and then she tells her fuck-friend just how to tickle her pussy. Once she starts fucking you see just how much of a dumbass Ella's boyfriend is for cheating on her. Ella is cute, has a slender body, loves sucking cock and fucks rough. She talks dirty and moans like a horny slut. She demands more dick drilling between her gasps and moans. Watch as she cums all over this dick and then keeps going till she's red in the face.
More Teens »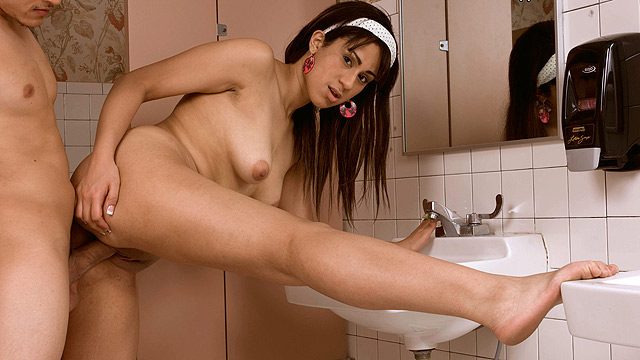 The best way to relieve anger is to fuck it out of your system. When two horny guys happen across Missy in a parking lot, she's pissed as hell that her boyfriend left her stranded. So she figures, what better way to get back at him than fucking some other cock? Not only will she be getting even, but she also gets to enjoy new dick! The thought makes her so excited that she plans to fuck in a (notably clean) gas station bathroom. Once there, she lays all her cards on the table and enthusiastically dives for this guy's big dick. It's a nice change from her boyfriend's small cock. Fucking that little cock for so long left her extra hungry for something more, and it shows as she expertly swallows this newfound schlong. Her boyfriend's little wiener also preserved the tightness of her twat, and she can feel every inch of this new cock stretching her insides oh so good. Maybe Missy's boyfriend should piss her off more often!
More Teens »