Popular Hitchhiker Videos (Page 4)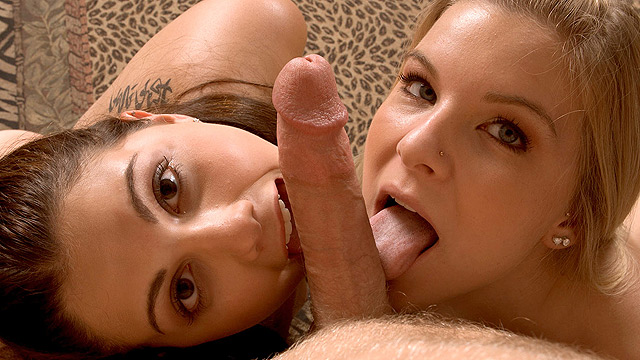 "We've been best friends forever and we do everything together. Everything," said sexy blonde Robyn of her equally hot buddy, Carmella. That includes going home with guys they meet in the park and putting on a hot lezzie show with plenty of tongue action and pussy licking. Carmella gets the ball rolling and starts sucking Robyn's ample titty, which gets the blonde in the mood to tongue the cream out of Carmella's twat. These friends like to do things for each other and they also like to share things, "especially cocks!" chirps in Carmella. Well, it's this guy's lucky day, because after Robyn and Carmella show him their girl-on-girl moves, they both lap up his cock like ice cream on a hot summer day. But the real treat comes when they take turns riding his pole. "There is nothing more awesome than getting fucked from behind while licking your best friend's pussy, said Robyn. "It's like having my cake and eating it, too!"
More Teens »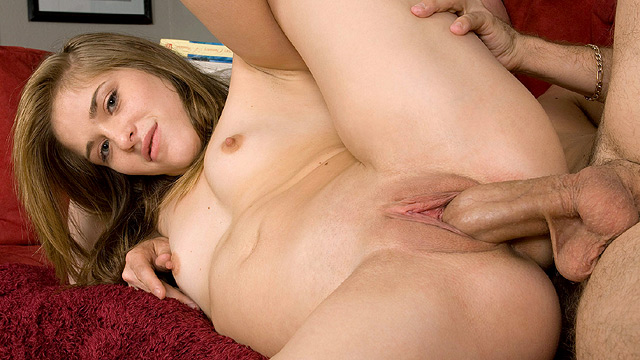 Why is Ginger playing hooky? "Because they don't let you fuck in school," she says. That's a good reason. Ginger doesn't need an education, anyway. She's already learned everything she needs to know, like how to suck dick and ride it. "Would you rather be sitting in a boring classroom or getting fucked? The answer is easy. You never use any of the stuff you learn in school in the real world. But I use everything I've got when I suck dick and fuck." Yes, she does. Watch Ginger get her face fucked and then spread her legs in a split to get as deep a pounding as possible.
More Teens »
"My car broke down and I freaked out because I didn't know what to do. Luckily this cute guy showed up and called a tow truck for me. They said it was going to take three hours to get there! That's a long time to wait, but secretly, I was glad it was going to take that long. Because that's just about how long I wanted to ride this guy's dick. When we got back to his place I didn't waste any time getting naked. I wanted him inside me and that's what I got. He was so big he filled me all the way up. I loved the sound of my big ass slapping against his balls. This guy was nice enough to help me out, so I was nice enough to let him cum all over my little tits.
More Teens »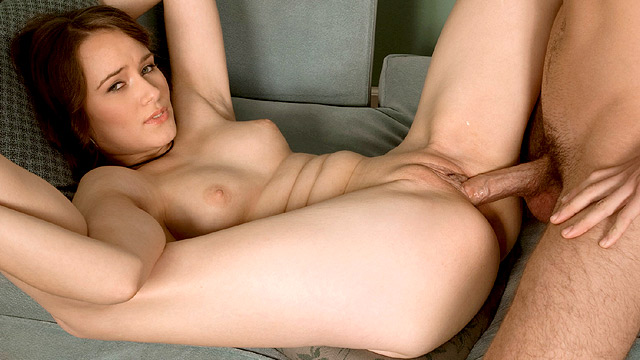 "Truancy officers are a joke. They're playthings more than figures of authority. This guy was just like all the rest. He picked me up and tried to take me back to school, but the second I hinted at fucking, he was singing a different tune. How do they even keep their jobs when they let girls like me get away with skipping just because we fuck them? I guess they must bring enough ugly girls back to school to meet their quota. Anyway, this guy was something else. Usually the truancy officer will wait 'til we get back to a house to start fooling around, but he let me suck his cock right there in the car. It was nice and big and juicy. I could tell it was going to feel good in my pussy. When we got back to his place I sucked him some more so he'd be nice and hard to fuck me. He gave it to me real good. While I was lying there on the couch with my legs open, getting my pussy pounded, I thought to myself, 'It's times like this that remind me why I skip in the first place.'"
More Teens »
Luccia isn't shy when it comes to getting what she wants. If she needs a ride, she won't hesitate to flag down the first car that passes her and ask for one. If she wants dick, she's going to grab your tool and rub it till it's nice and hard for her pussy. Here, Luccia was in need of both a lift and a dick. She sticks out her ass to get the ride and sticks out her little tits to let this guy know that she wants to fuck. Impressed by her forwardness, he gives Luccia a present by licking her pussy. She returns the favor in a horny 69, and then spreads her legs for his meat. Once again, Luccia gets what Luccia wants.
More Teens »