Latest Hitchhiker Videos (Page 2)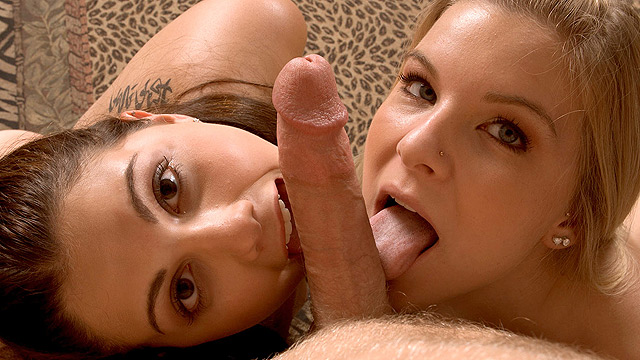 "We've been best friends forever and we do everything together. Everything," said sexy blonde Robyn of her equally hot buddy, Carmella. That includes going home with guys they meet in the park and putting on a hot lezzie show with plenty of tongue action and pussy licking. Carmella gets the ball rolling and starts sucking Robyn's ample titty, which gets the blonde in the mood to tongue the cream out of Carmella's twat. These friends like to do things for each other and they also like to share things, "especially cocks!" chirps in Carmella. Well, it's this guy's lucky day, because after Robyn and Carmella show him their girl-on-girl moves, they both lap up his cock like ice cream on a hot summer day. But the real treat comes when they take turns riding his pole. "There is nothing more awesome than getting fucked from behind while licking your best friend's pussy, said Robyn. "It's like having my cake and eating it, too!"
More Teens »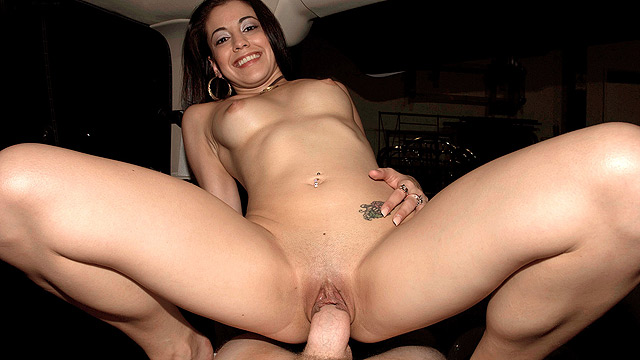 Nikki's holding up a sign that says "Miami", but she might as well be holding up a sign that says, "Fuck me, please." She wants to get it on more than she actually wants to make it to the Magic City and we think the latter slogan would be very effective getting her what she wants. But truthfully, if you've got a tight, tempting body like Nikki does, you don't even need a sign. You could be standing on the side of the road with rags on and guys would still hit on you. It almost makes you wonder, are these guys picking up Nikki, or is Nikki picking up these guys? It doesn't matter, because she wants to fuck, and they want to fuck, and that's what they do. And that's all that matters.
More Teens »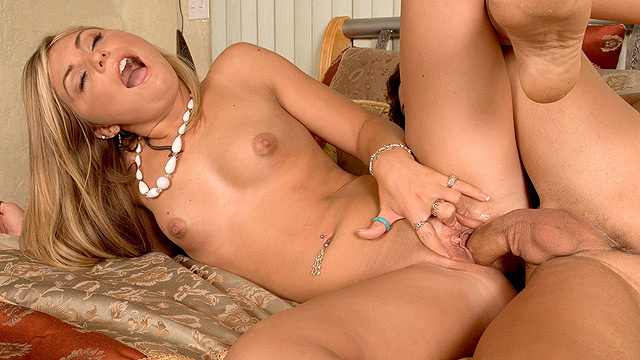 Despite her California surfer-girl drawl, Monika isn't a total bimbo. What she is, is a slut. (There's a difference!) Two cruisers spot the little-titted blonde while she's getting the mail and they praise the lucky day. The guys engage her in conversation but her practical side leaves her weary of them at first. But the horny girl inside gets the better of her and she invites them in so they can "get to know each other." For Monika, that means exchanging a few sentences before they get to exchange bodily fluids. A quick massage turns her on and in a minute she's spitting all over a cock and bobbing her head up and down and all around it. Then she gets on top and slowly inches her pussy down over that rod. Once the pumping begins the juice starts oozing out of her slit and soon she's getting slammed in doggie-style position. A few more rounds of pussy knocking and she gets a generous load on the chin. That's a sweet little surfer girl.
More Teens »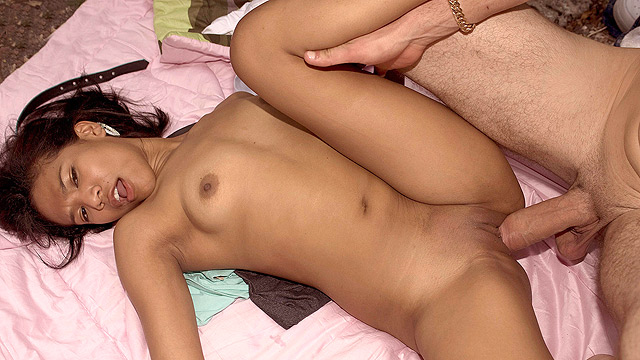 Nothing is free in this world, but lost little Emy Diaz doesn't need to carry cash with her. She's got her own special payment method, and it's better than a credit card. That's because Emy's wet mouth and tight pussy are accepted everywhere and all you have to do is swipe them with your cock and the transaction is complete. Fortunately Emy brings her mouth and pussy everywhere she goes, and showing her gratitude for a ride home is as easy as unbuttoning her driver's pants. She gives him a sloppy, lip-smacking, throat-tickling blow job and takes him inside to screw his brains out. Whether on top or bottom, Emy loves to get drilled hard. She squeals and moans like the Latina slut she is and begs him on to fuck her harder. And like anyone who receives excellent service, Emy tips her ride by letting him cum all over face.
More Teens »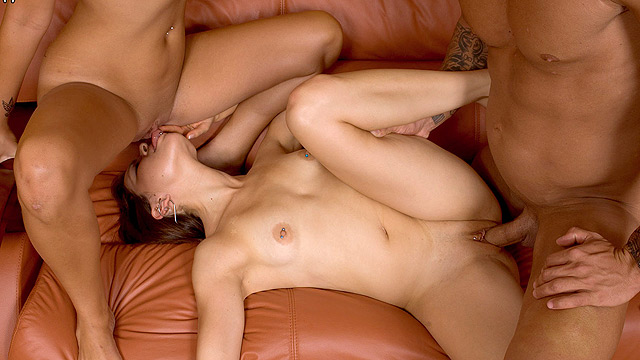 Emilee and Angelina's favorite summer day activity is eating ice cream off of each other's bodies. You can tell by the way they expertly lick each other's nipples that it's something they do often. They live together and share the same bed and have spent many nights burying their tongues deep in each other's twats. And while they enjoy getting each other off, they're flexible with their sex lives and don't mind adding a cock to the equation. When that happens, Emilee and Angelina give the guy a show as they both lick his cock at the same time before they take turns fucking him. See how they get down with each other and another guy in this hot scene. And let this serve as a lesson to always carry a video camera with you, because you never know when two hot sluts will fuck you in a threeway.
More Teens »