Location:
Indianapolis, Indiana
Marie McCray's Photos and Videos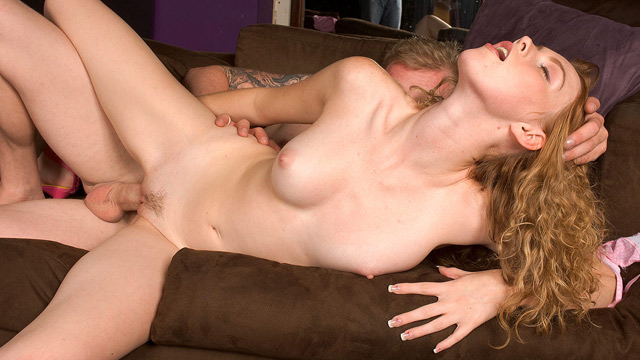 When it comes to nightlife and high-end clubs, you've got to put out to get in. Marie knows this, and that's why she wets her panties when a hotshot bartender picks her up. She knows this is her one and only chance to suck and fuck her way to VIP status. He brings her behind the scenes before the big party and she makes sure to show him exactly why she deserves to go straight past the velvet ropes. First she lubes his tool with her mouth then bends over and takes it like a good girl. Her body is tight, her little boobies jiggle and she's got a high-pitched squeak that escapes her lips with every cock-stroke into her pussy. It makes the bartender want to fuck her harder and harder. It's not even party time yet and Marie is seeing stars because of how hard she's cumming. And judging by the huge load sprayed on her face, she definitely earned her VIP pass.
More Teens »
Marie McCray on Other Sites