Occupation:
Insurance Co. customer rep.
Emy Diaz's Photos and Videos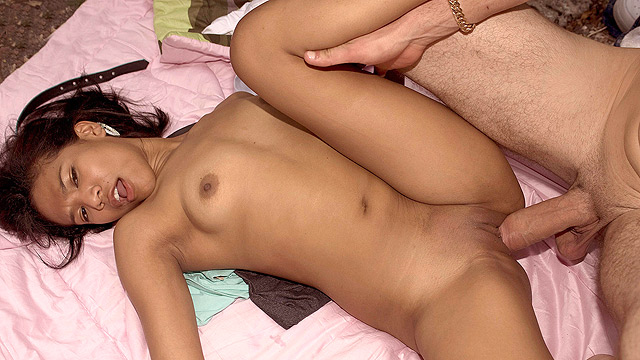 Nothing is free in this world, but lost little Emy Diaz doesn't need to carry cash with her. She's got her own special payment method, and it's better than a credit card. That's because Emy's wet mouth and tight pussy are accepted everywhere and all you have to do is swipe them with your cock and the transaction is complete. Fortunately Emy brings her mouth and pussy everywhere she goes, and showing her gratitude for a ride home is as easy as unbuttoning her driver's pants. She gives him a sloppy, lip-smacking, throat-tickling blow job and takes him inside to screw his brains out. Whether on top or bottom, Emy loves to get drilled hard. She squeals and moans like the Latina slut she is and begs him on to fuck her harder. And like anyone who receives excellent service, Emy tips her ride by letting him cum all over face.
More Teens »